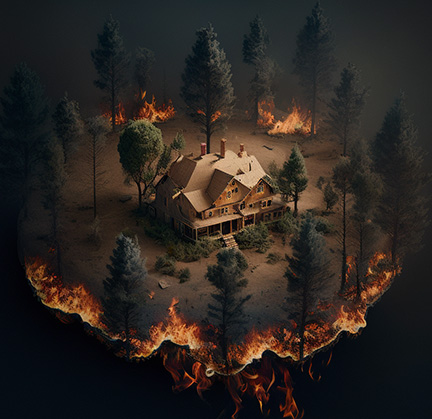 "Wildfire Season: Prepare Within Budget"
As the summer heat kicks in and days become longer, wildfire season is a reminder of how important it is to be prepared for the worst case scenario. With careful planning and budgeting, homeowners can stay safe this wildfire season by investing in a chemical free long-term fire retardant solution.
The key to staying ahead of any emergency is being proactive. This means having all necessary safety measures in place before anything happens. By understanding the risk factors associated with wildfires, homeowners can focus their energy on investing in affordable fire safety products that will help them protect their homes from potential fires. waveGUARD™ FireTerminator™ Long-term fire retardants is an ideal choice as it helps reduce the spread of wildfires by creating a protective barrier around your home and property.